XiFeng Jiang: Innovation for 15 years to push the cutting Machine Market into an Intelligent Age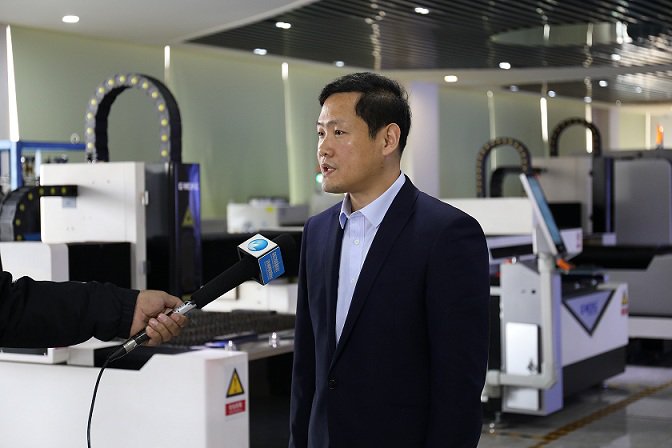 On December 4, the reporter of Dazhong net interviewed Xifeng Jiang, general manager of Jinan G.weike science and technology development co., Ltd., in Suncun industrial park. He told the reporter: "now I am three places to run, the company has two 15000 square meters production base in Jinan, our second phase project will build a 30000 square meter factory soon." It is understood that after 15 years of development, G.weike laser has developed into one of the "benchmark enterprises" in the laser electromechanical industry of northern China, and its products have been sold to more than 150 countries and regions in the world. Jiang said that in the next five years, G.weike laser will manufacture intelligence high-end equipment, develop and launch projects such as "laser welding" and "six-axis robot fiber laser cutting machine" to push the cutting machine industry into an intelligent era.
5 machines open door of the world, then constantly growing with innovation
The reporter learned that Jiang insisted on the idea that "innovation is the catalyst for the development of enterprises, only innovation can promote the upgrading of products and keep enterprises in an invincible position." gradually developed G.weike in the past. Today's G.weike laser, its headquartered in Jinan Hi-tech Zone, has two production bases in Jinan, "Suncun intelligent equipment Jinan R&D and production Base" and "Linkong creative Base". Branches have also been set up in Jiangsu, Zhejiang and Guangdong provinces.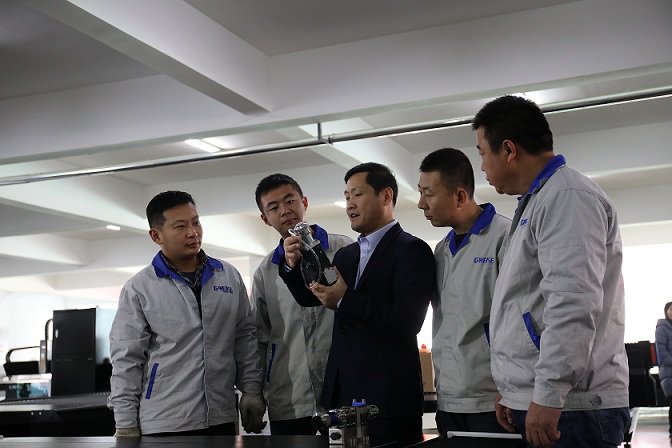 Jiang, who now can talk about his entrepreneurial experience with laugh, also experienced embarrassment at the beginning of his venture. October 2001, Jiang Xifeng and his partner set up Jinan G.weike mechanical and electrical equipment factory, the main production was cutting plotter with only a little profit, sold to Shandong and other provinces nearby in China. At that time, they only had an office which is about 10 square meters
In 2003, he was keenly aware of the rapid development of laser cutting technology and shifted the focus of research and development to cutting machine products. He led two technicians in the research and development of laser cutting machine, from mechanical drawing planning, equipment manufacturing to parameter setting. Three people tried repeatedly day and night. Finally, in March 2004, the first laser cutting machine was developed successfully. In July of the same year, Jinan G.weike Technology Development Co., Ltd was formally established.
Because at that time Their R & D, production equipment and production capacity were still at the initial stage, unable to compete with large enterprises, in order to support the development of enterprises, Jiang even took a few handbag processing orders to maintain enterprises. But even at such a difficult stage, he never stopped to invest in the research and development of laser cutting machines, and continued to improve the technology. At the end of 2005, with the export of 5 LG900 laser cutting machines to the United States, G.weike laser opened the door of the international market for the first time and ushered in a period of rapid development.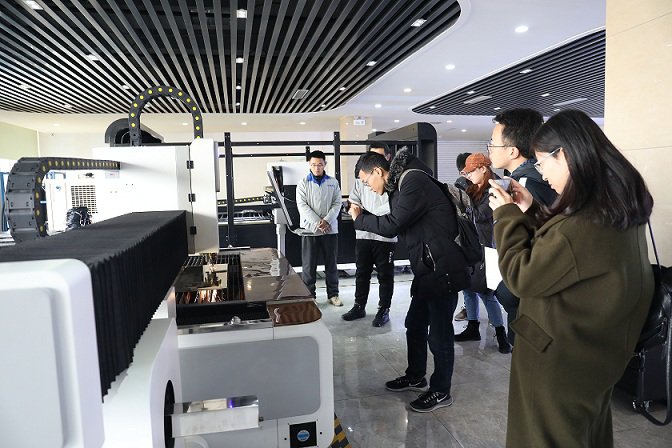 As both a boss and a technical engineer, he led G.weike invest more than 10 new products each year
In the enterprise, Jiang called himself a "technical engineer boss" and always paid attention to innovation. "There are so many laser machine companies in Jinan and even all over the country," Jiang said. "only through continuous technological innovation can we avoid competition, to prevent our company get into the dilemma of reducing quality to making low prices." In 2013, the R & D team developed a metal& non-metal laser cutting machine, an innovative product that fills in gaps in China.
In 2015, G.weike laser realized the product transformation and upgrade once again, developed and launched a series of 15 kinds of fiber laser cutting machine, which can cut stainless steel, carbon steel, alloy steel, aluminum, pipe and other metal materials with features of stable, fast cutting speed and high precision. It is understood that the fiber laser cutting machine integrates the functions of the original plasma machine, punching machine, numerical control metal cutting machine, flame cutting, wire cutting, water knife cutting machine, and other 8 kinds of metal processing equipment. Complete replacement or replacement of 50% of original equipment. R & D personnel know industry front-end technology through many channels, always adhere to the market-oriented research and development ideas, each year introduced more than 10 new products.