G.WEIKE NEW FACTORY OPENING CELEBRATION
AND FINISHED PERFECTLY, OPEN THE NEW JOURNEY
January 7th, 2017 at 3:30 pm, G.WEIKE Laser new factory in Suncun industry base opening celebration was held in G.WEIKE new factory, all staff of G.WEIKE, partners, the head of the company, had a joyous festival together.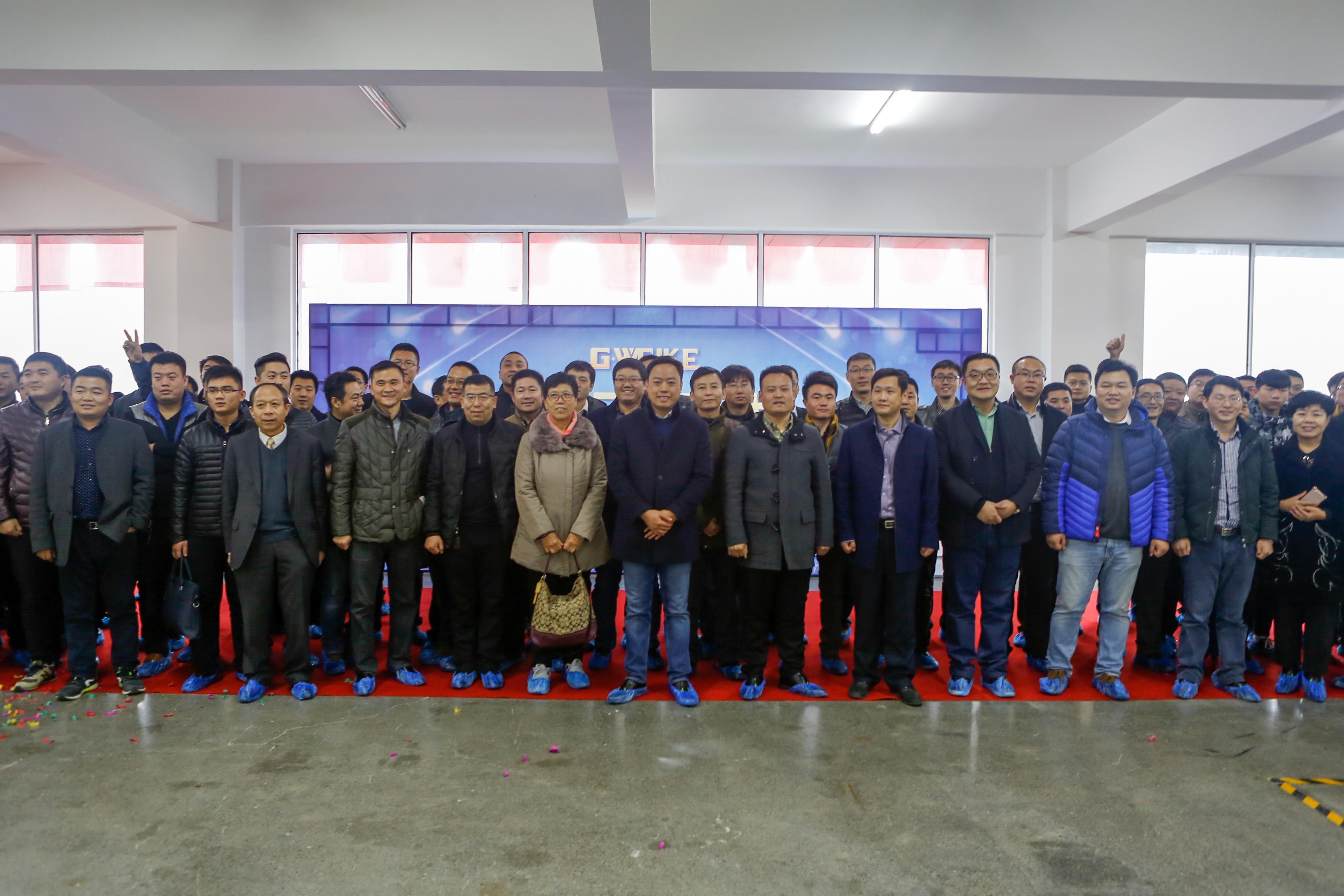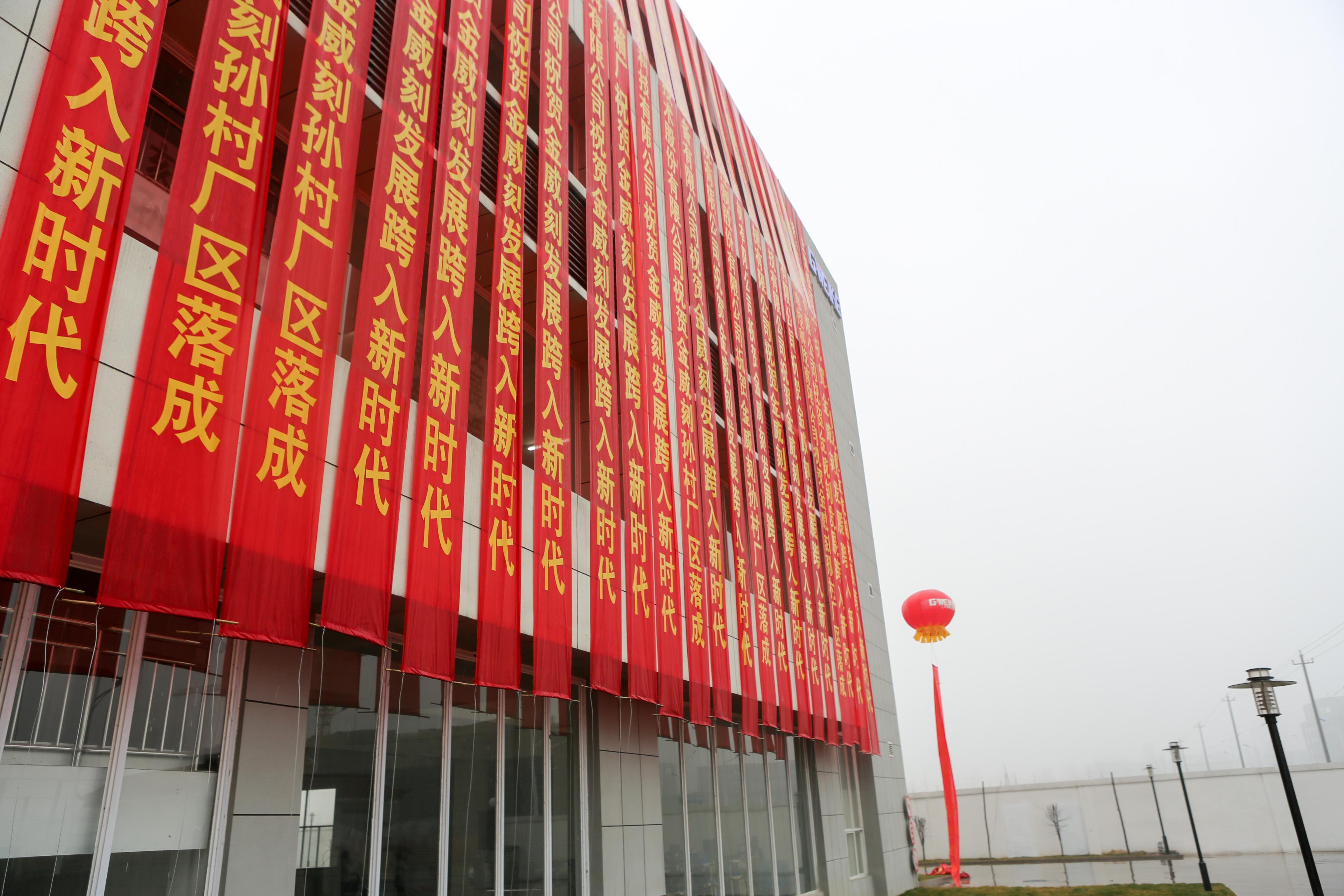 The general manager of G.WEIKE--Xifeng Jiang, the general manager of Yongli laser--Shangyong Sun, the general manager of Feiquan Laser--Shuangfei Li, the general manager of Raycus fiber laser--Haung Min, the general manager of Nanchang Ming Chuang CNC--Zhikun Xu, the general manager of Leetro--Huiyong Kong, were present at the ribbon-cutting ceremony for G.WEIKE Suncun industry base factory opening celebration.
JIANG AND THE GUESTS CUT THE RIBBON AT THE SUNCUN INDUSTRY BASE FACTORY OPENING CEREMONY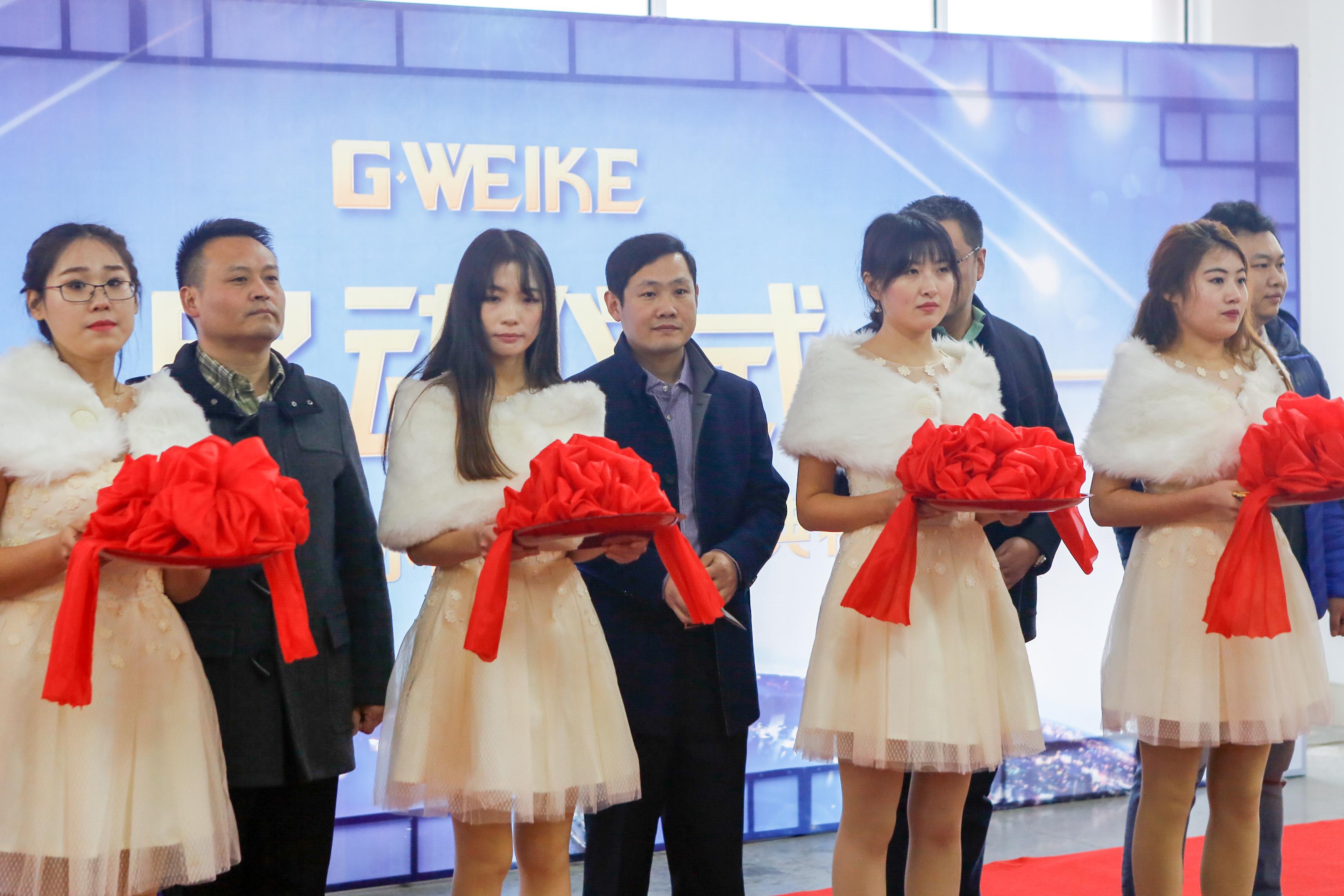 G.WEIKE STAFF INVITED THE GUESTS TO VISIT THE NEW FACTORY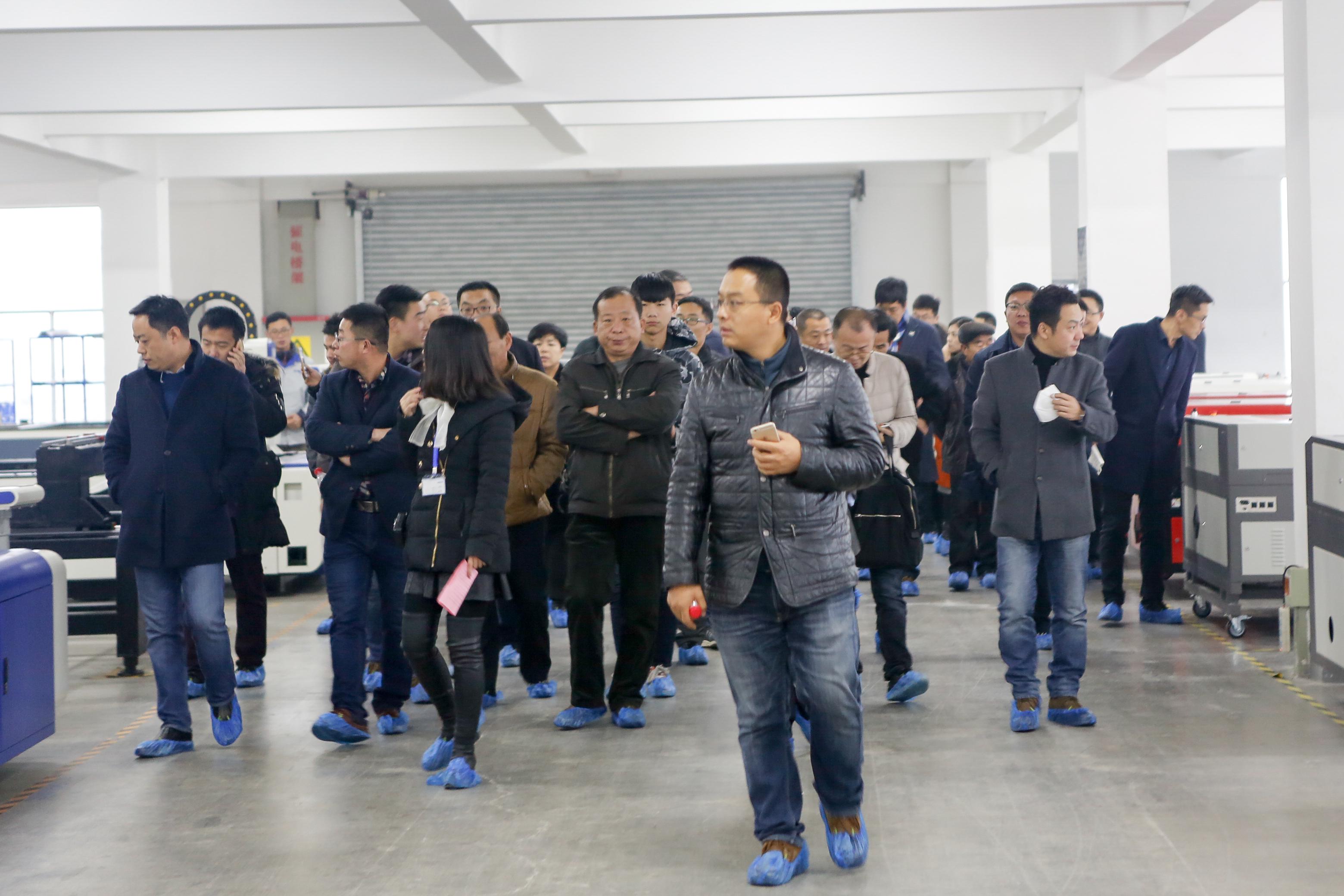 After the ceremony, guests went to Hotel with great enthusiasm to participate in the celebration and dinner.
GUESTS WERE ARRIVING AT THE HOTEL, SINGED AND POSED FOR PICTURES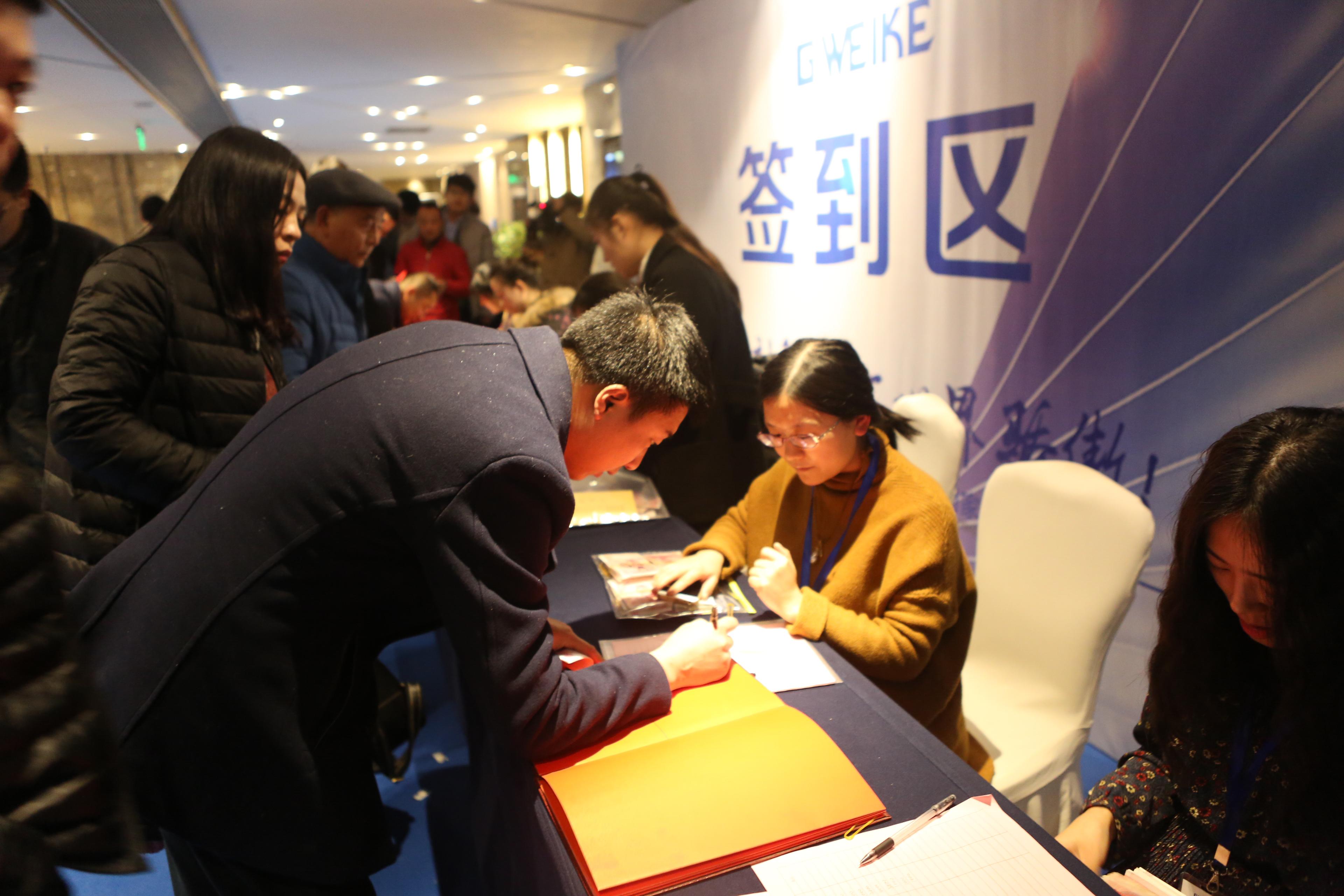 The Celebration dinner in the factory opening in the passionate, warm, active music. Mr. Jiang, the general of G.WEIEK laser, gave a speech about the development of G.WEIKE. Focusing on providing good quality fiber and CO2 laser machine. In both domestic and international market intense competition, so that G.WEIKE stands in the forest of the brand.
(G.WEIKE laser general manager Mr. Jiang giving a speech.)
Strategic partner on stage to express his thoughts, recalled the establishment of the G.WEIKE to the wind and rain, witnessed his growth. In the scene by the size of the factory is now impressed, deep feelings. They will and always support G.WEIKE, wish G.WEIKE development more brilliant!
At the dinner, general manager Jiang, vice manager Zeng, production director Ni gave sincerely wishes to everyone, to toast for a better tomorrow!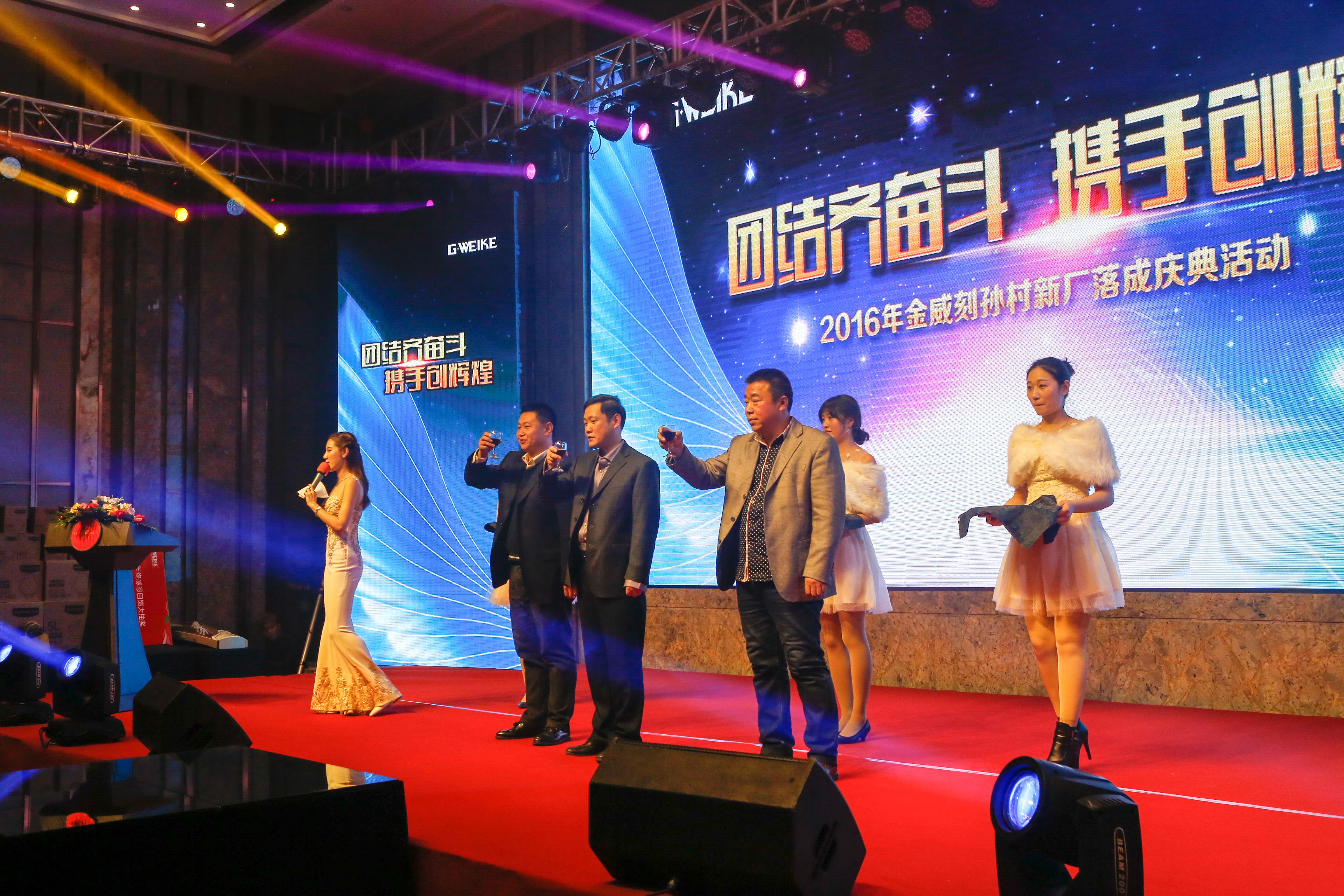 To thank the partners have been supporting the development of G.WEIEK, vice manager Zeng awarded "strategic partner" trophy to eight partners and take pictures.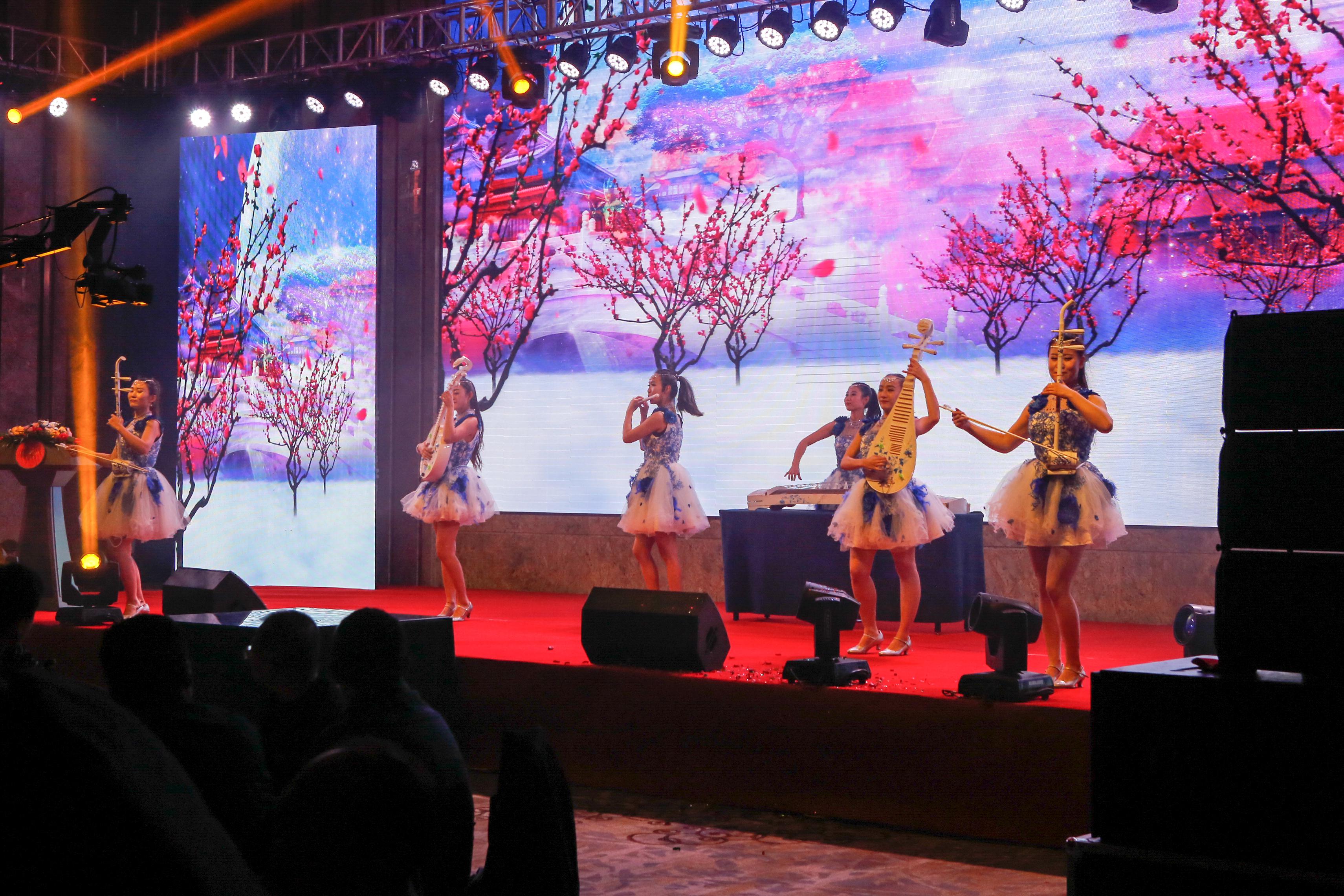 The most exciting lottery links, the third prize 10 sets, the second prize 5 sets, the first prize 2 sets, grand prize 2 sets. Everyone was exciting with the draw of the climax, the general manager of Yongli--Mr. Sun sponsored 5,000, RD--Xiao sponsorship of 8,000 for cheering staff.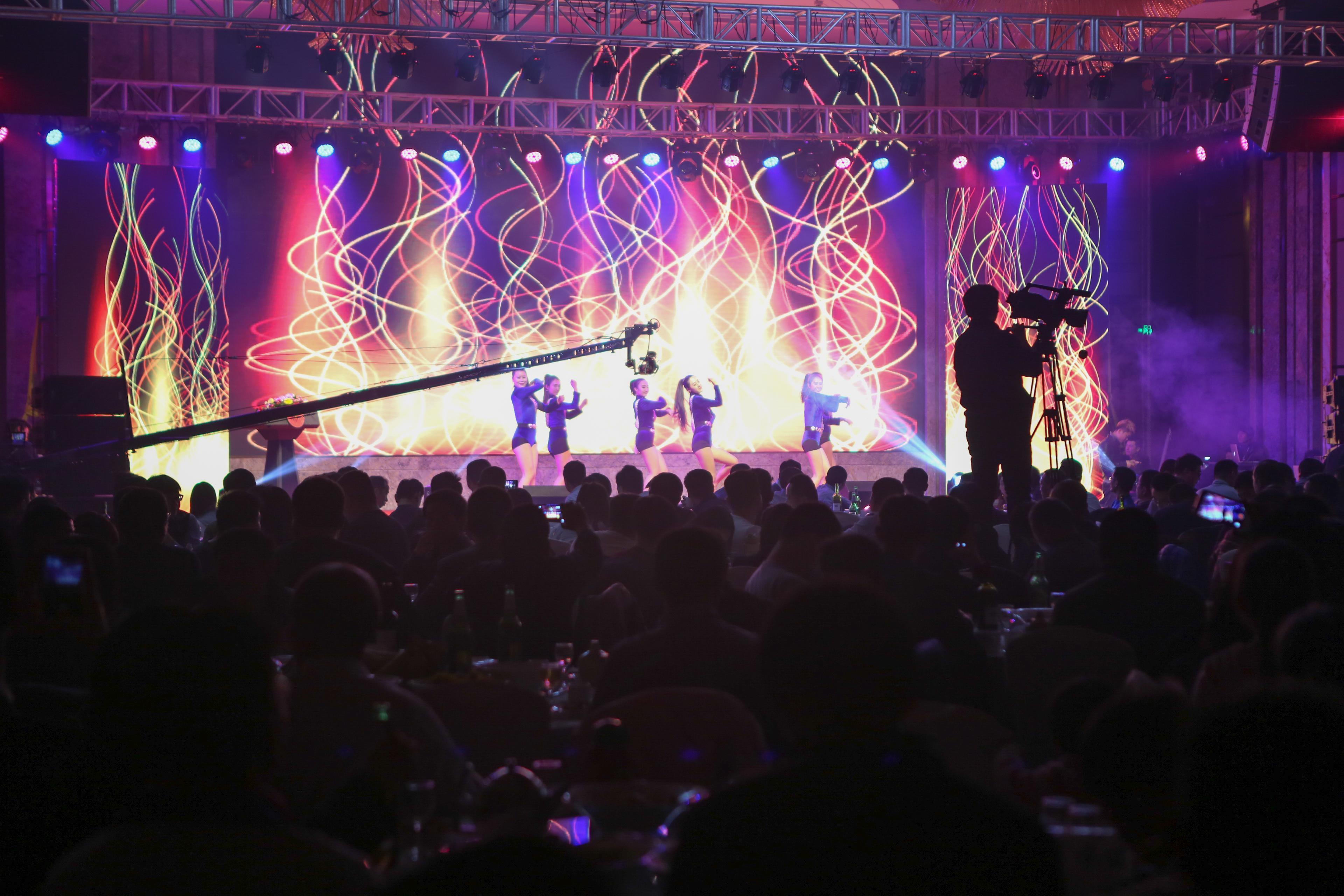 Annual conference provides an emotional communication stage for all the employees, departments of partners happy together, enjoying the wonderful performance, are also among the lucky draw link in novel joyful conference brought laughter to you, at the same time also make co-workers more close to each others' hearts.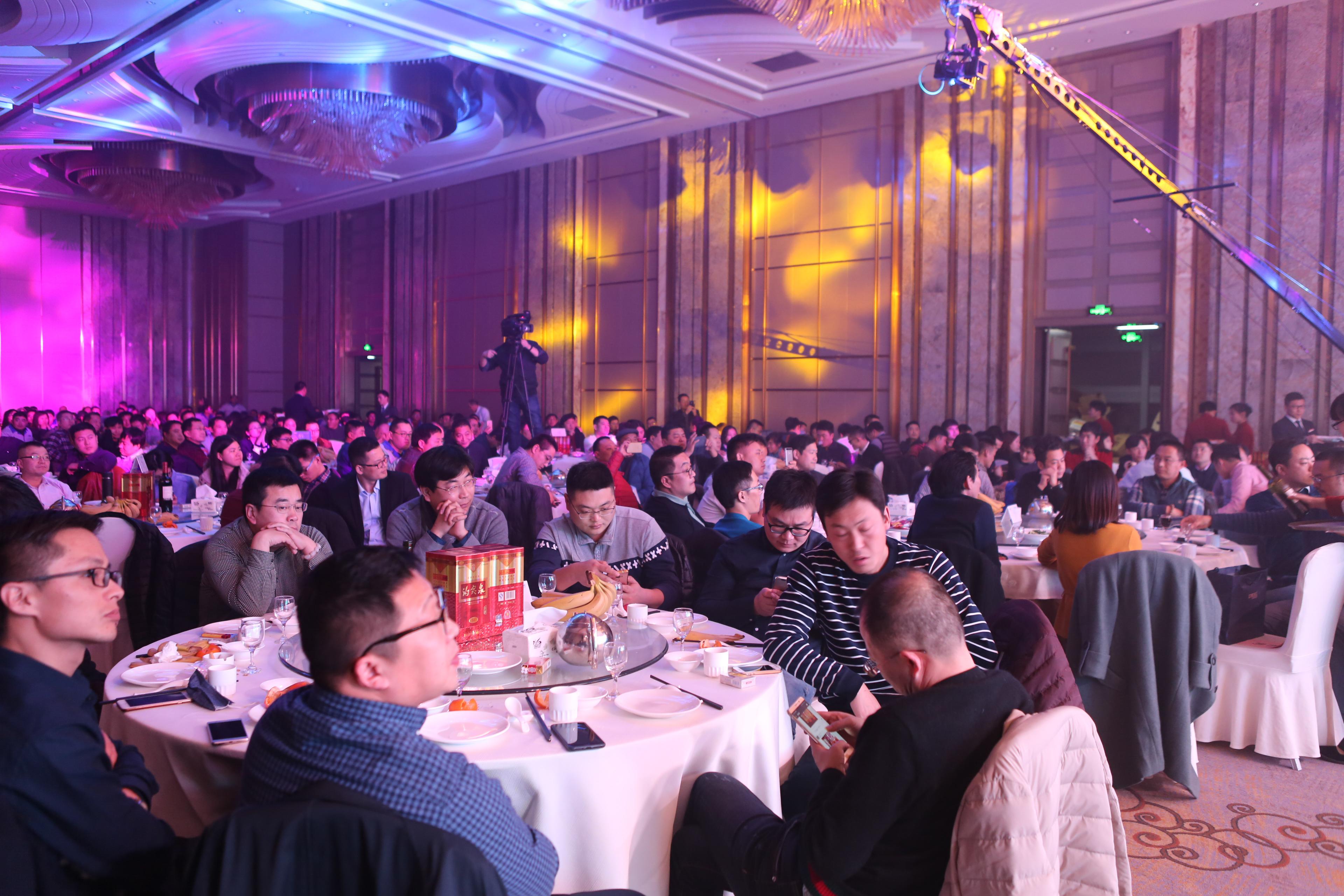 Crowing, let our passion. Fullness, make us hopeful. G.WEIKE good quality, make the world proud, year of cockerel, let us use perseverance and confidence, strutting, to write a more brilliant future.