The exhibition is designed to meet the needs of Mexico's expanding metal industry.
The North American Metal Precision forging Association, founded in 1913 and renamed the American Metal stamping Association in 1961, was renamed the Precision forging Association in 1987 to better reflect the services of the industry. The Trade Association represents the North American industry in the $9.1 billion forging industry, creating technology and other value-added processes for the use, manufacture, spinning, slide forming and roll formation of precision metal stamping products. Nearly 1200 member companies also include suppliers, equipment, materials and service industries. In Mexico, the exhibition has been greatly promoted by Mexico's industrial energy sector. Support, strong joint efforts not only to ensure the exhibition's quality, but also to ensure the high quality of member units and international traders to actively participate.
At the fair, G.WEIKE LASER showed its LF1312 fiber laser metal cutting machine, LF20 fiber marking machine, LG6040N CO2 laser engraving machine and WK3030 CNC Router engraving machine. All these machine can provide kinds of working for customers, both engraving and cutting, metal and non metal, laser machine and CNC router.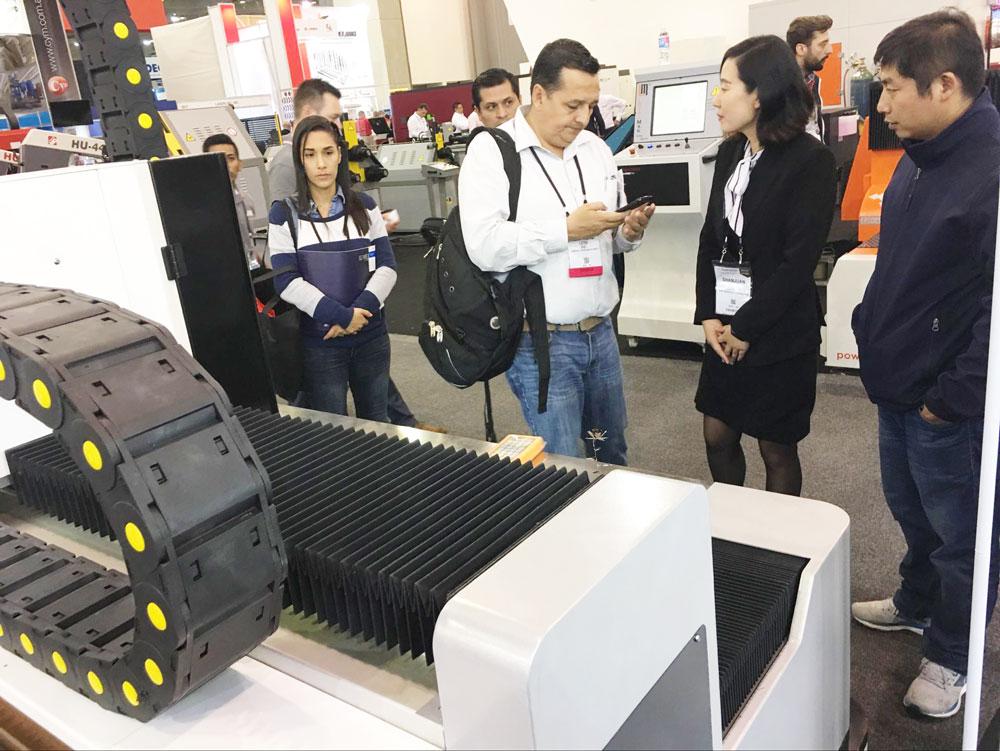 With the new series fiber laser cutting machine of LF3015LN, this metal working machine is designed especially for tropical area like Thiland, Malaysia, Africa, India and high temperature like coming summer. Because this laser metal cutter machine has independent control cabinet. The control cabinet is equipped with air conditioner for automatic constant temperature. This can prevent excessive temperature damage to components in summer. And dust-proof. All electrical components and laser source are built-in to the independent control cabinet with a dust-proof design to prolong the lifespan of the electrical components.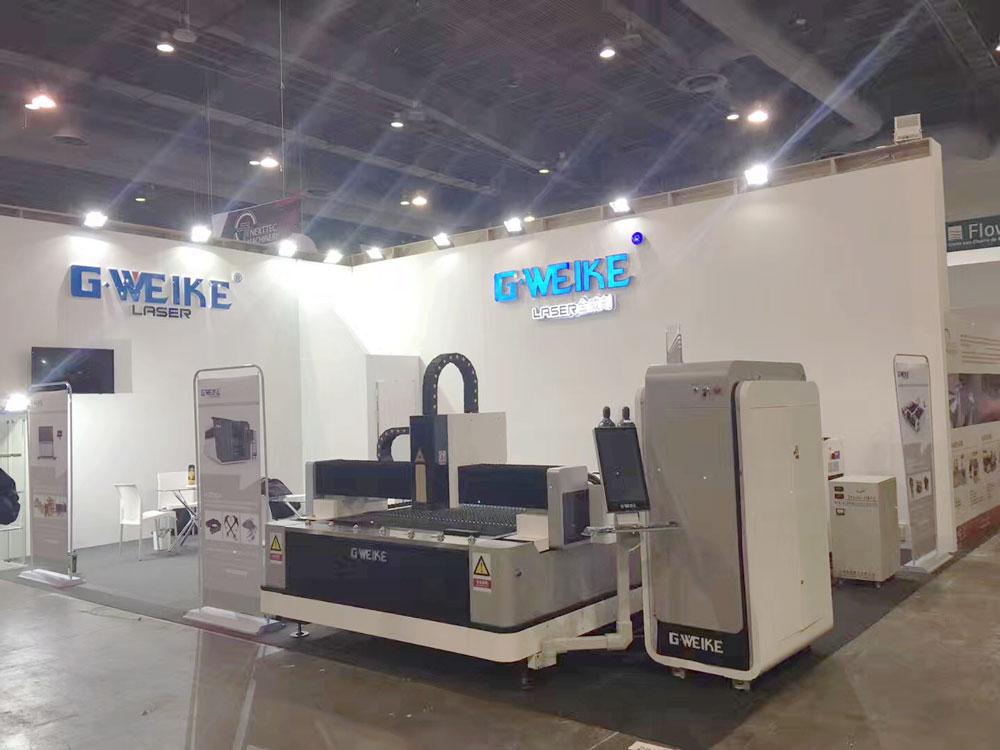 Especially on the exhibition, for it's designed, lots of visitors attracted to G.WEIKE booth to talk about and want to start cooperation.
GWEIKE is the laser industry leading brand with super-class configuration, excellent product quality, user-friendly after-sales service and will continue to provide good quality machine and service for customers from all over the world, and keep going on to do exploration and innovation of laser industry technology!